Spurred by our conviction in crypto as a force for personal liberation, we've now taken advantage of Zcash's privacy features by introducing the ability for Lamassu ATM customers to receive ZEC directly to wallets featuring shielded 'Z-addresses'.
A user of our machines deserves the same protections against unnecessary surveillance as they had with the cash they used to buy their coins, or with the cash they'd receive when selling them. Using a shielded address affords ATM users this protection against data exposure as they go about holding and spending their newly acquired digital cash in their daily lives.
'We are thrilled that Lamassu has added support for shielded Zcash. This update ensures Lamassu's users have a way to safely manage their assets without leaking personal information,' expressed Andre Serrano of the Electric Coin Company. 'Financial privacy is a human right and we are glad to work together in support of this mission.'
The privacy of our operators and our machines' customers is central to us. It's one reason why we focus on building free and open software that's decentralised from us and over which our ATM operators retain full control of their data. Adopting the privacy-preserving features of the coins we support extends this control to users as well.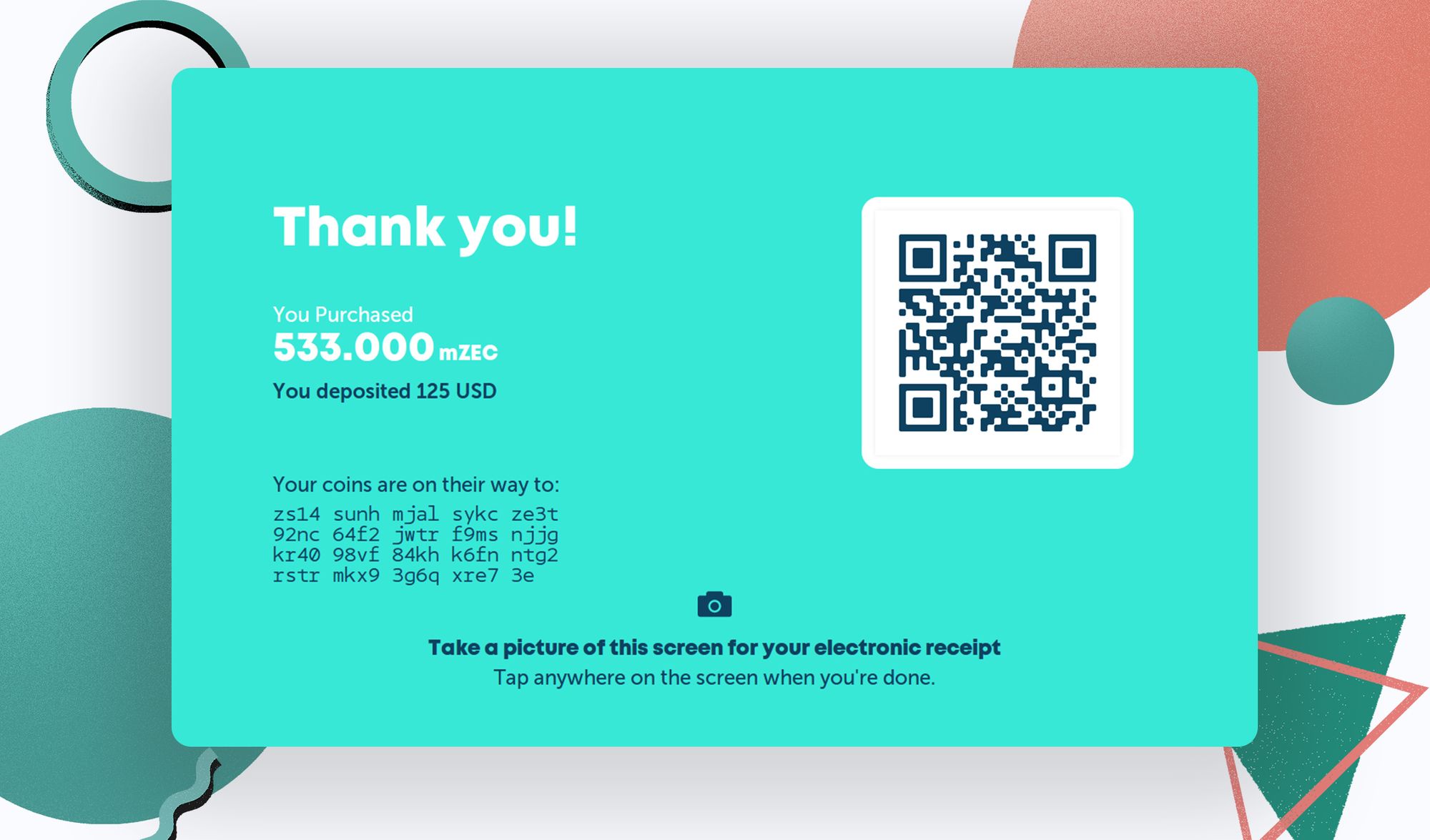 To take advantage of this feature, Lamassu operators may update to our latest software release, Electric Enlil v7.5, along with updating their zcashd wallet to enable sending to Z-addresses.
Users of updated machines whose operators offer ZEC may use wallets such as Nighthawk, Zecwallet, or Unstoppable to receive shielded funds.
Additionally, users can send funds from a shielded address to a Lamassu ATM to cash-out using any of the above wallets, thereby preventing data leakage of their past spending and saving habits.
Regardless of the address type a user scans, an operator's AML / KYC settings are applied just the same.
Stay tuned, and as always, let us hear from you. Drop us a line!
Até logo!