Lamassu releases bank-grade Grândola and high-capacity Aveiro as banks, fiat face institutional instability.
Ten years after introducing the first Bitcoin ATM to the world, we are introducing two new models that represent a new generation of automated on- and off-ramps for Bitcoin.
The Grândola, named after the coastal district in Portugal's semi-arid Alentejo region, is the world's first bank-grade Bitcoin ATM. Powered by a bank-grade Hitachi recycler, it can accept or dispense batches of 200 notes at once and at a speed of 8 notes per second. In dollar terms, that's about $40,000 per minute.
It's not just the swiftness that makes the Grândola so grand. Its recycling capacity is a commanding one-hundred times those of its competitors, exchanging up to 11,200 notes between deposits and withdrawals.
Styled after the city of narrow canals in Portugal, our slender Aveiro delicately balances posture and power. Armed with a high-capacity Fujitsu recycler, the Aveiro handles batches of 50 notes at a time with ease.
While the Grândola is an elegantly imposing beast, the slim Aveiro was designed to finesse into the tightest of convenience store spaces at a more affordable price point.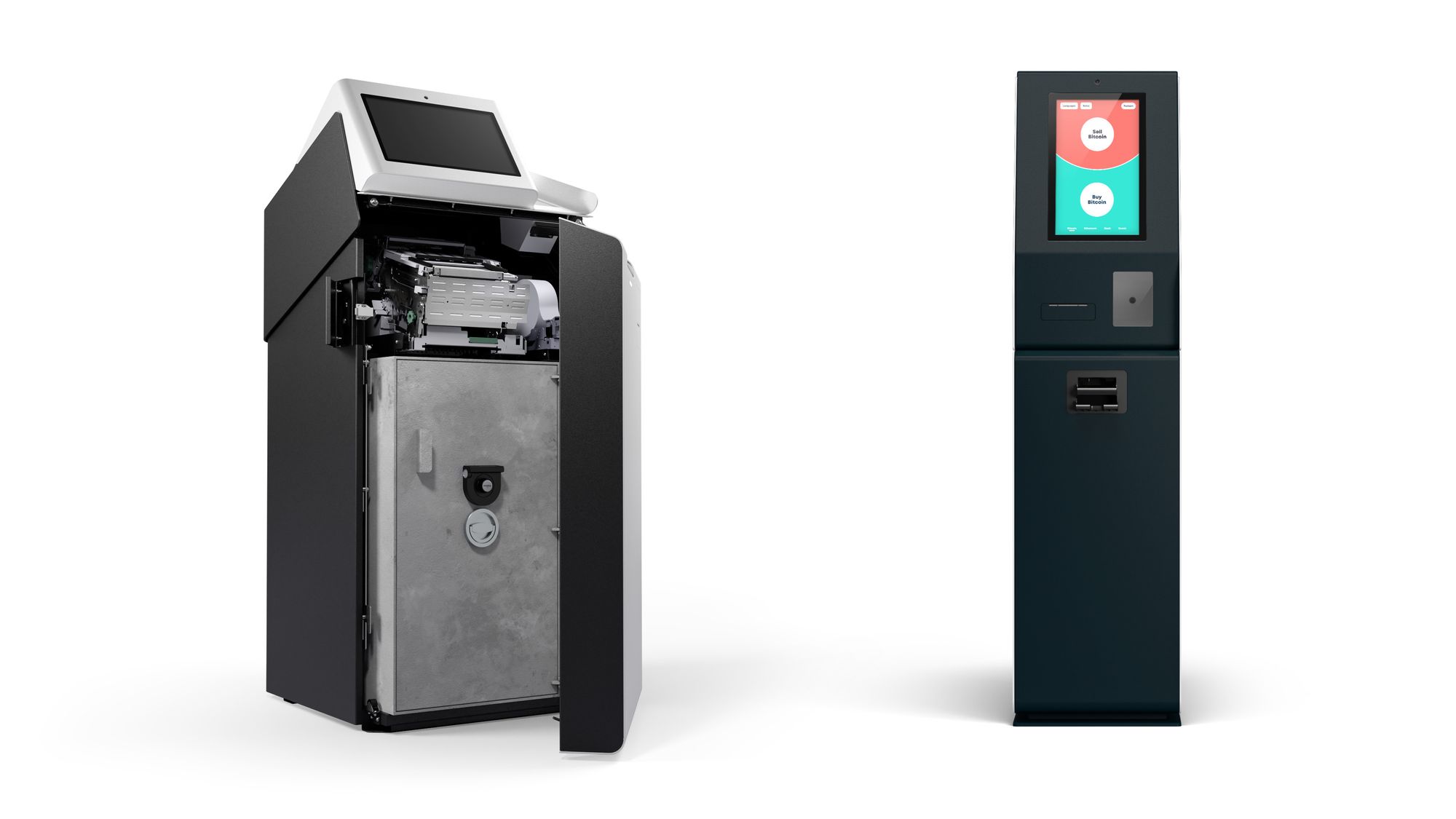 Bankless Bank-Grade Bitcoin ATMs go Brrrr

"No Banks. No Forms. No Wait. Fiat to Bitcoin in fifteen seconds."
That was our tagline when we first introduced our countertop Bitcoin Machine. A decade later, Bitcoin ATMs have never been more relevant.
This is a time of great friction between banks and Bitcoin, and whether one accepts the evidence of an Operation Chokepoint 2.0 or not, it's clear that banks are not a reliable partner for on-ramps to Bitcoin.
Both our new models are built to facilitate larger transactions and greater velocity. With powerful brrring and whirring, our machines can play a part, when and where bankless is the only option.
The Aveiro starts at €13,600, the Grândola at €29,400.
For more information and to pre-order: https://lamassu.is/products/